Tyna Black - The Sexy..
Posted: 2014-01-12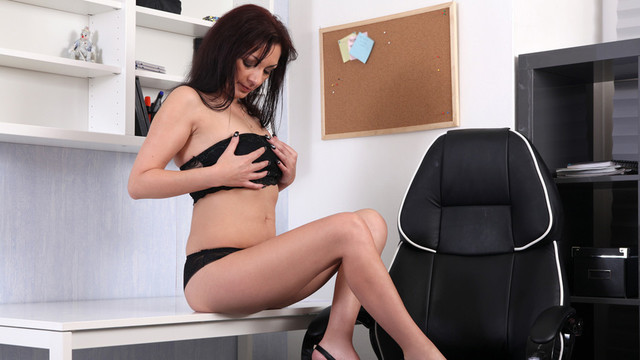 Brunette Tyna Black tries to work in her home office but her raunchy desires are too much for this Czech mama to ignore. Taking off her clothes, even her bra and sheer panties, Tyna exposes her all natural small tits and creamy bald pussy. After a good fingering this tanned milf is so juicy and wet that her fingers slip and slide in her tight fuck hole until her climax shudders through her body.
««««««««««««« ¶ »»»»»»»»»»»»»
Holly West - Stays Wet
Posted: 2014-01-09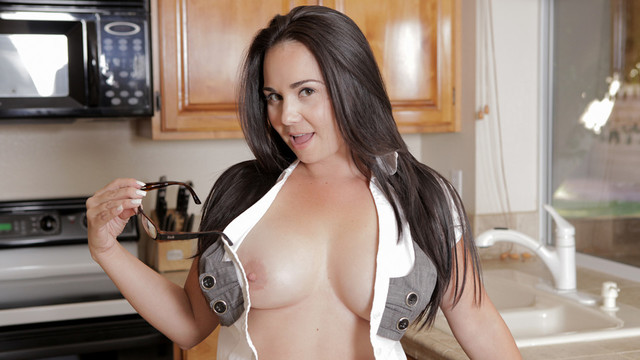 After coming home from a long day of shopping, Holly West can't wait to get naked and play with her big enhanced boobs. Of course the horny cougar can't stop there; she keeps peeling clothes from her voluptuous body until she is naked. Hopping up onto the counter, Holly takes advantage of the sink's wand to spray down her heated bald twat and then finger her wet vagina until her climax roars through her.
««««««««««««« ¶ »»»»»»»»»»»»»
Mahina Zaltana - Busty..
Posted: 2014-01-08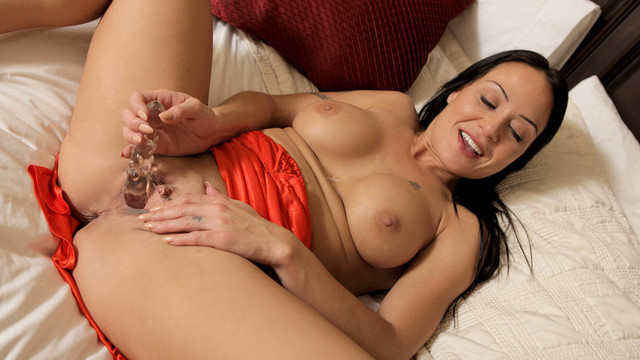 34 year old Mahina Zaltana is all about showing off her tanned body, especially her enhanced tits with their rock hard nipples. This exhibitionist can't settle with simply showing off her boobs, though. With the help of a glass toy and her magic fingers, the American mom fills her cock hungry twat and pumps her way to a big orgasm!
««««««««««««« ¶ »»»»»»»»»»»»»
Laura Dark - Hardcore
Posted: 2014-01-08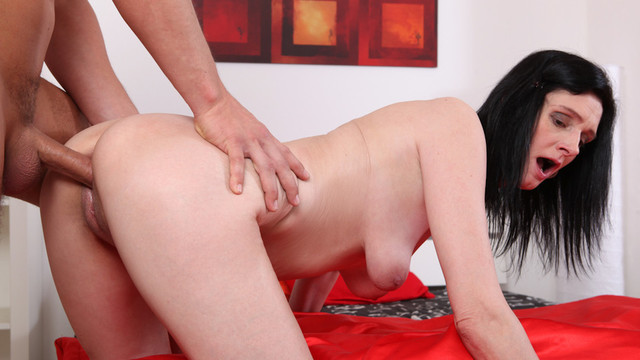 When Czech babe Laura Dark is caught masturbating by her man she knows just how to get out of trouble. Pulling her beau close, she coaxes him to give her bald pussy a good licking to get her nice and juicy. Then the pale mom takes a good hard fucking deep in her cum craving twat and then thrusts her luscious ass high in the air to be showered with her man's love.
««««««««««««« ¶ »»»»»»»»»»»»»
Sammy Brooks - How To..
Posted: 2014-01-06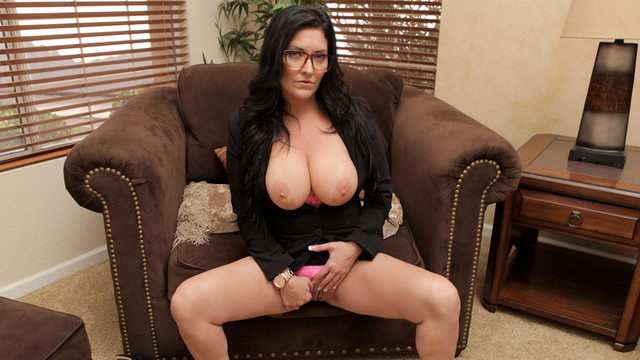 Sammy Brooks is a sexy milf who looks stunning in business dress clothes. Of course, she looks even better as she peels her outfit away one piece at a time, sliding off her stockings and then pulling her panties and bra aside so that she can slip two fingers into her creamy cunt and play with her big natural tits. When she is totally turned on, the hot mommy turns to her trusty vibrating toy to help her finish herself off with a big climax!
««««««««««««« ¶ »»»»»»»»»»»»»
Tyna Black - Ready And..
Posted: 2014-01-06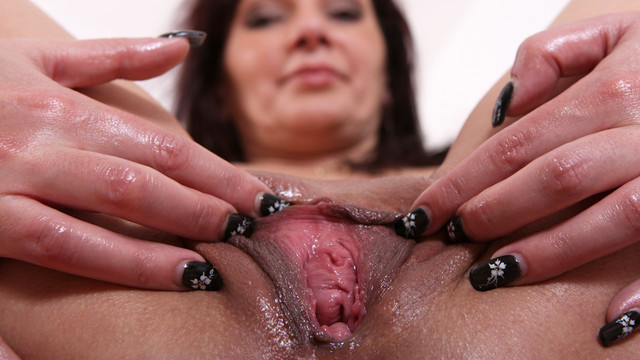 41 year old Tyna Black is a super sexy milf that looks stunning in a bra and thong. Her small hanging hooters are sensitive when she releases them to fondle her big areolas and diamond hard nipples, but soon her attention turns to her cock hungry shaved snatch. When she discovers with a slide of her fingers that her delectable slit is dripping wet with pussy juices, this hot mom will stop at nothing to finger he cum craving pussy to orgasm.
««««««««««««« ¶ »»»»»»»»»»»»»
Holly West - Making Magic
Posted: 2014-01-05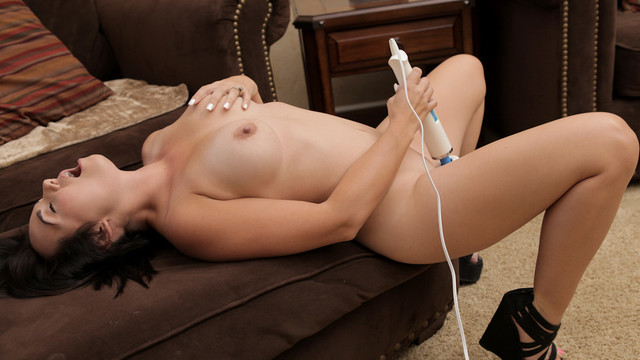 Dressing in fun flirty clothes with short miniskirts is a favorite pastime for Holly West. Teasing younger men is a double edged sword for this hot mom though. Often she finds that she needs to come home and peel off her clothes so that she can use her fingers and toys to pleasure her cock hungry pussy while she fantasizes about having her tight fuck hole pounded by a real man.
««««««««««««« ¶ »»»»»»»»»»»»»
Mercedes Cummings -..
Posted: 2014-01-05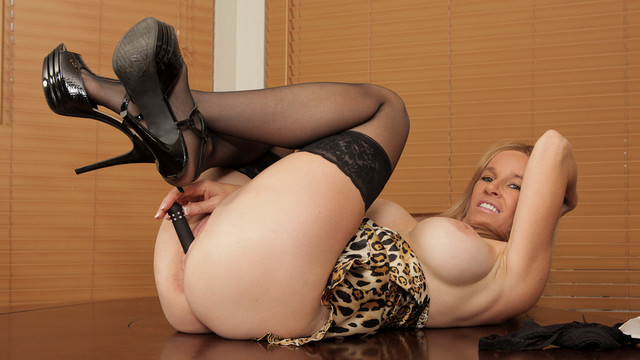 Don't miss this treat from 42 year old Canadian cougar Mercedes Cummings! This wild and crazy milf knows just how to work her tight toned body for the camera, turning herself on with hot caresses until her hot creamy cunt is ready for a hard fast pussy fingering that brings her to a swift panting orgasm.
««««««««««««« ¶ »»»»»»»»»»»»»
Tyna Black - Never Too..
Posted: 2014-01-02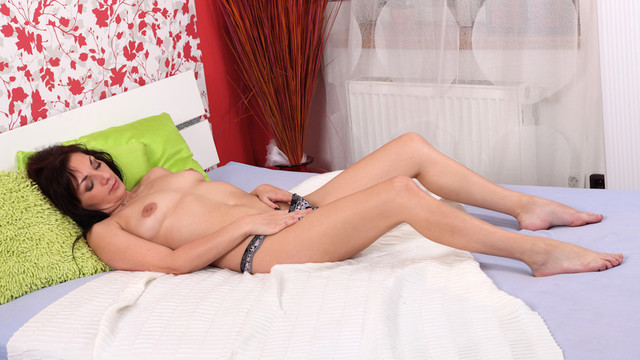 Czech hottie Tyna Black knows that a girl is never too old for toys. Peeling off her sheer bra and thong, the 41 year old milf pulls out her striking blue dildo and rubs it all over her hanging tits. Then with a moan she sinks the vibrating toy into her creamy cock hungry cunt and fucks herself until her needy body quivers with pleasure.
««««««««««««« ¶ »»»»»»»»»»»»»
Holly West - Frisky Lady
Posted: 2013-12-30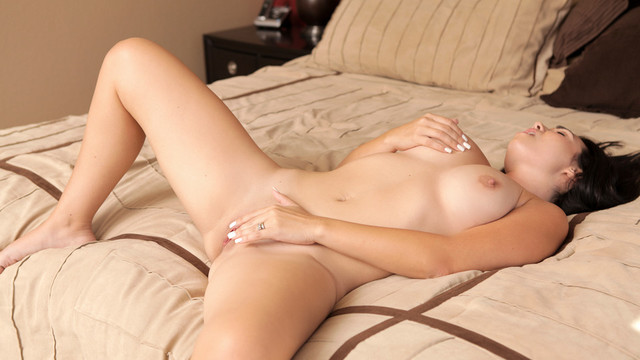 Enhanced mom Holly West loves to put her hands all over her enhanced tits and remind herself how hot she is! Dressing in lingerie that makes her boobs even bigger, Holly is soon too horny to wait any longer. The fair-skinned brunette peels off her sheer bra and thong and then gets busy giving her horny little clit an orgasmic massage.
««««««««««««« ¶ »»»»»»»»»»»»»
Mercedes Cummings -..
Posted: 2013-12-29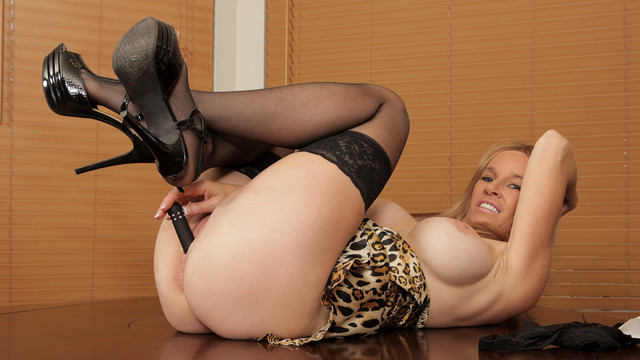 Wearing a g-string and a bra that enhances her small tits, blonde beautiful Mercedes Cummings flirts and teases with the camera. This hot milf is always ready for a good time, and when she can't find a man to satisfy her cock hungry pussy she is eager to use her talented fingers to bring off her bald snatch.
««««««««««««« ¶ »»»»»»»»»»»»»
Mahina Zaltana - Hardcore
Posted: 2013-12-27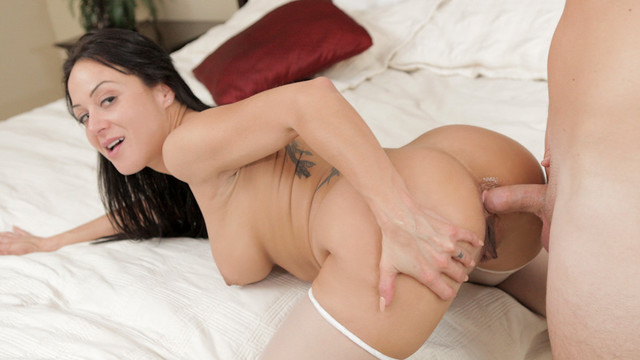 Mahina Zaltana is a big breasted mistress who loves to make sure her men pleasure her. Her beau today is fortunate to merit a long wet blowjob, but soon it is his turn to eat out his woman's bald pussy to make sure she's wet and ready to take his whole cock deep in her creamy twat. The couple uses a number of positions, ending with some tight slippery anal that gets them both screaming and panting.
««««««««««««« ¶ »»»»»»»»»»»»»
Sammy Brooks - Fun..
Posted: 2013-12-26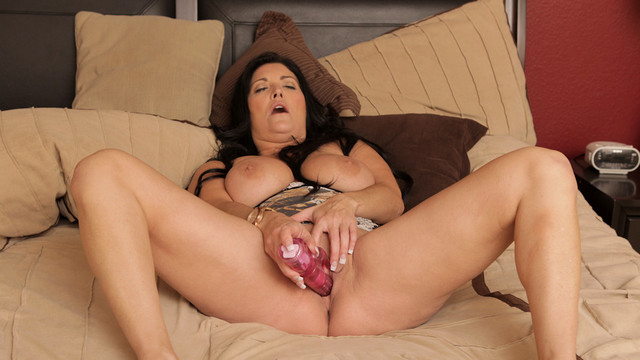 A sexy cami hugs American babe Sammy Brooks's generous curves and electrifies her with the whisper of silk on her skin. Bringing her hands up to massage her big natural boobs, the seductive milf gradually works her attention down to the bald creamy cunt between her legs. Using her fingers and a vibrating dildo, Sammy finally gets the tit-shaking orgasm she craves.
««««««««««««« ¶ »»»»»»»»»»»»»
Mercedes Cummings -..
Posted: 2013-12-23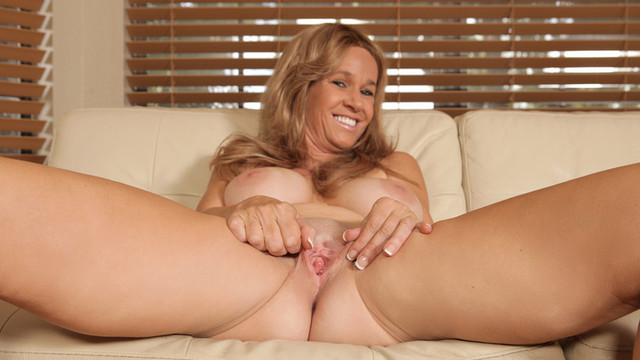 Tanned toned Mercedes Cummings likes wearing scandalous short skirts and sheer clothes to set the mood for her masturbation sessions. After peeling off her thong, the blonde mom pulls out her little vibrating toy and runs it all over her heated body before settling the toy on her hot horny clitoris and buzzing herself to orgasm.
««««««««««««« ¶ »»»»»»»»»»»»»
Lelani Tizzie - Unwind
Posted: 2013-12-22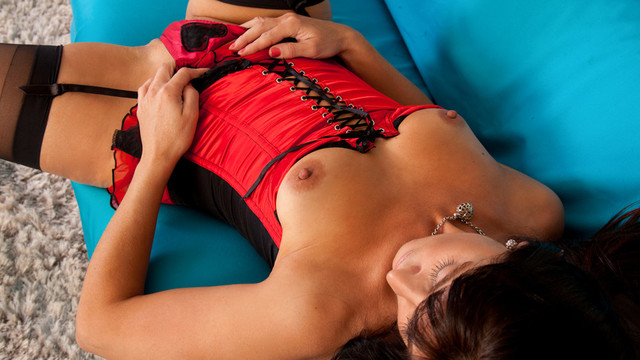 Lelani Tizzie is a 45 year old airline stewardess whose uniform gets her hot and bothered every time she puts it on. Although the brunette Cougar likes to play dressup, she always ends up more eager to take her clothes off so that she can play with her horny all naturals and then massage her landing strip pussy until her cock hungry fuck hole drips with anticipation of a good orgasm.
««««««««««««« ¶ »»»»»»»»»»»»»
Holly West - Busty Beauty
Posted: 2013-12-20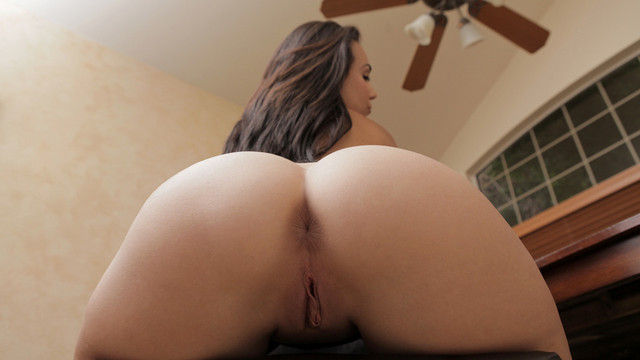 Home from a swanky dinner date, 33 year old Holly West is in the mood to masturbate. Her little black dress pulls away easily from her big enhanced tits and her full luscious ass, making it easy for this short sweet milf to pinch her nipples to hardness and slide her fingers down her shaved juicy slit as she works her cum craving body towards a boob shaking orgasm.
««««««««««««« ¶ »»»»»»»»»»»»»
Sammy Brooks - Hardcore
Posted: 2013-12-19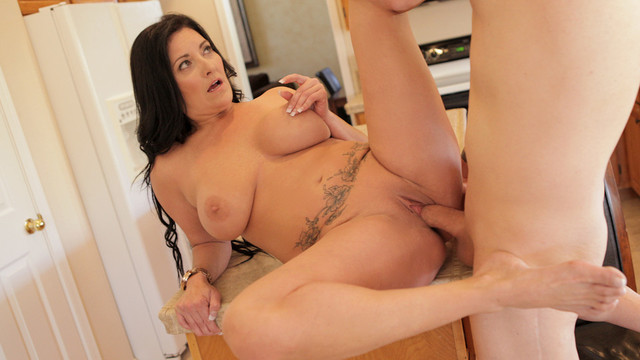 Waking up to find her man dressed for the office after a wild night, 42 year old Sammy Brooks decides to send him off with a big smile. The buxom mom drops to her knees and pulls her beau's hard cock out to deliver a big blowjob, and then turns around so that he can take her from behind by sliding his big dick into her tight wet twat. As their raunchy fuck fest heats up Sammy and her man forget the outside world and abandon themselves to a morning of hot sweaty sex.
««««««««««««« ¶ »»»»»»»»»»»»»
Indica Greenly - Time..
Posted: 2013-12-15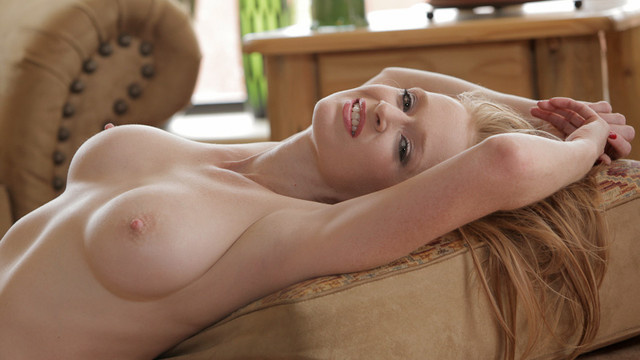 Indica Greenly is an American babe with big enhanced tits that she can't keep her hands off of! Even when the majority of the redhead's attention shifts lower to the dripping landing strip pussy between her legs, one hand remains glued to her horny tits so that she can pleasure her magnificent body from both ends.
««««««««««««« ¶ »»»»»»»»»»»»»